GCSE Results Class of 2021: More top grades than ever before at St Anne's Academy.
13 August 2021
Congratulations to all our hard working students receiving some fantastic GCSE results, with more top grades (9s) and high-level results (grades 9-7), than ever before.
Overall, St Anne's students achieved nearly 300 high level grades, of which 47 were grade 9 (or equivalent).
Four 'elite linguists' also achieved A* at A Level Spanish. Mr Correa Hernandez, Head of Languages, said: "I am so proud of our modern foreign language students. They have all worked immensely hard and deserve their excellent results. We pushed some of our best linguists to do A-level 2 years earlier and we are delighted they all gain the top A* grade."
We also want to congratulate our top performers who worked so hard to achieve some amazing grades, well done to you all.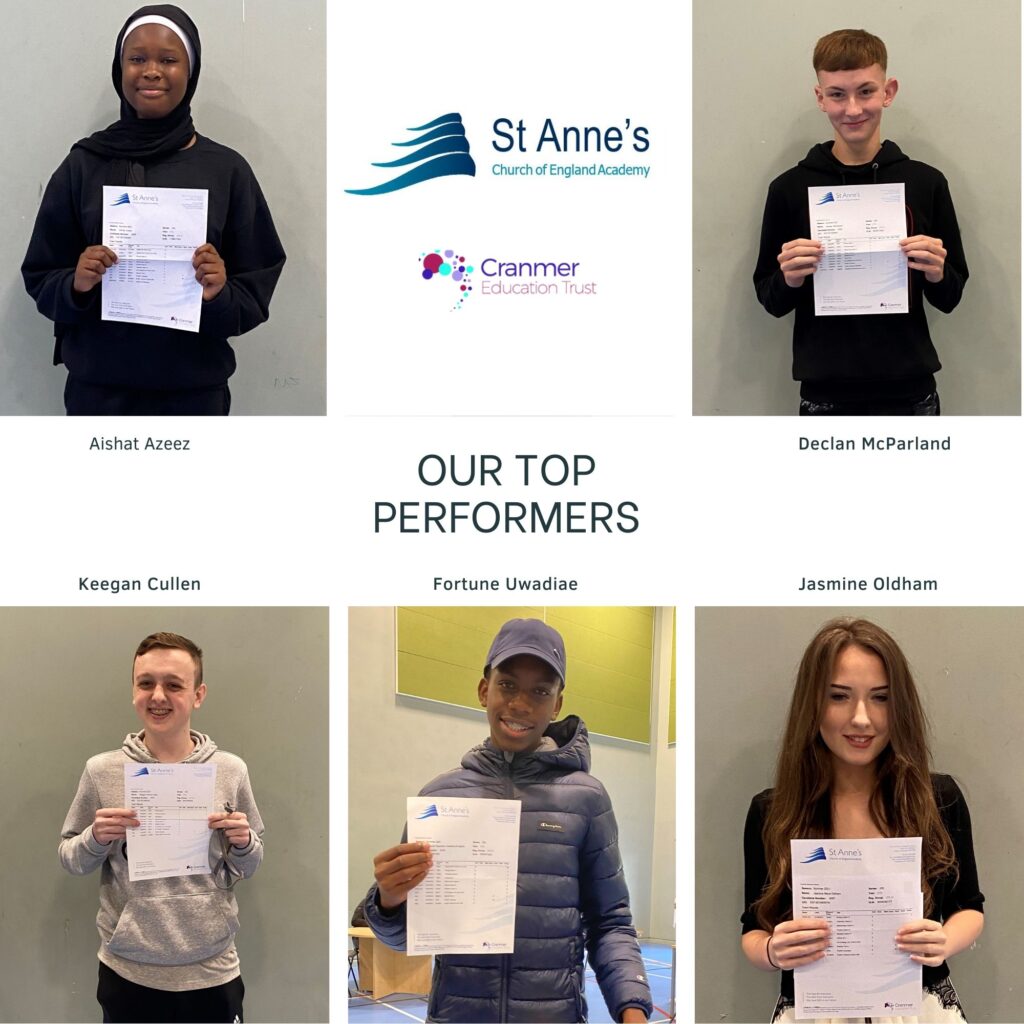 Aishat Azeez who achieved an A* at A level along with nine grade 9s and one grade 7.
Declan McParland who achieved three grade 9s, four grade 8s and three grade 7s.
Keegan Cullen who achieved three grade 9s, three grade 8s, one grade 7 and three grade 6s.
Fortune Uwadiae who achieved an A* at A level along with three grade 9s, three grade 8s, one grade 7, one grade 6 and two grade 5s.
Jasmine Oldham who achieved one grade 9, five grade 8s and four grade 7s.
Mr Heyes, Headteacher, said: "We are so glad that we were able to celebrate our students' achievements. This has been a very challenging year for all students up and down the country and their attainment is testament to the hard work that our students and staff have put in."
We want to take this opportunity to wish all of our students the best of luck in the future.